Exhibition History defines our future
We will talk about the history in artistic language through a multi-genre exhibition entitled "History defines our future"
When: 8.5.2023-9.9.2023 (preliminary deadline)
Where: The Museum of holocaust in Sered
The exhibition with the same name as a project will combine:
short films (We document),
a calendar of important events during the WWII in the territory of Slovakia and Norway with archival photos and other material that has been preserved,
at the exhibition we will present five selected works from five artists involved in the challenge Call for artist
we will create a catalog about contemporary art and its audience, which is related to the theme of the project.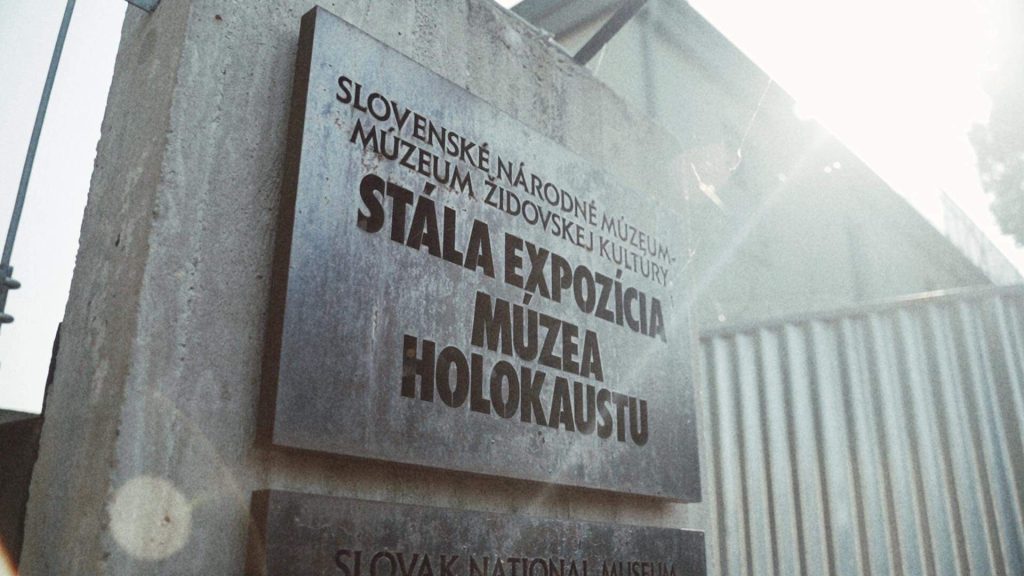 Strategic planning of the cultural center
The project also includes strategic planning of the cultural center for Post Bellum.
The center should include:
exhibitions (the exhibition created during this project should also be a part of it),
conference hall,
educational center (rooms for educational activities),
space for music concerts, theaters, discussions, lectures.
This strategic plan should be developed with the help of our partner from Norway, who has the experience and the necessary know-how.