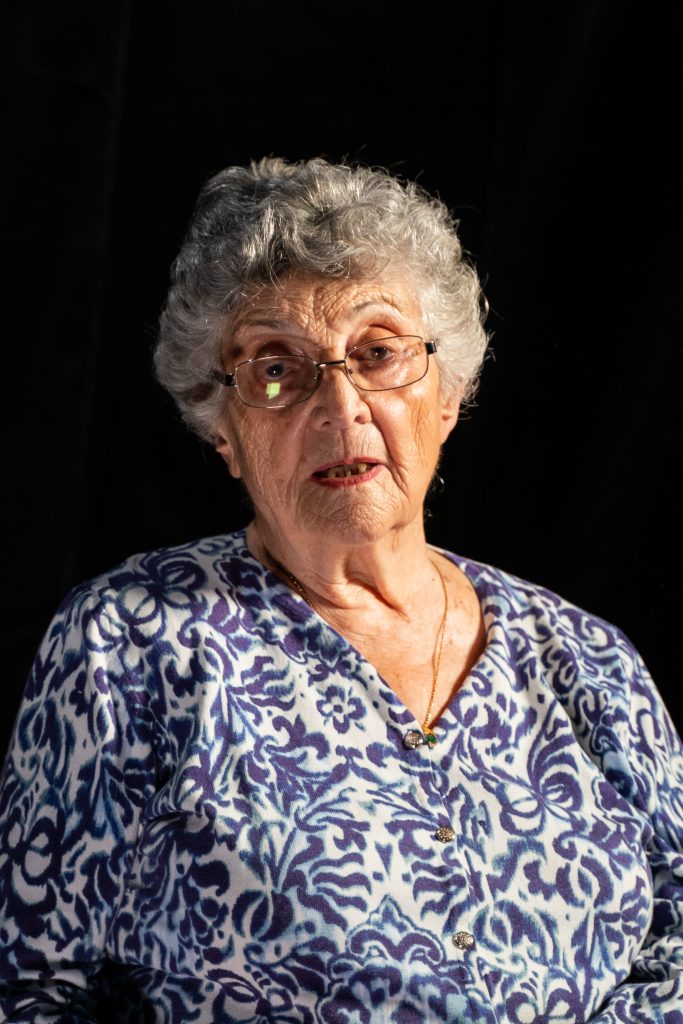 Eva Haarová, now Gerhard, was born in February 1929 into a family that had a hat boutique on Obchodna Street in Bratislava.
She lost her mother at the age of 12, which also meant that she started to take care of the shop. The first deportations deprived her of several cousins. However, she remained in Bratislava, where she also experienced the bombing. After the uprising, she was deported to a concentration camp with her brother and grandmother. Her father miraculously managed to escape when he jumped on a moving tram. The rest of the family travelled from Sereď to Auschwitz, where Eva lost both of her loved ones. Doctor Mengele sent her to work in a factory in Freiberg. However, she already experienced liberation in Mauthausen, where they were transferred before the liberators arrived. She arrived home in May 1945 so emaciated that her father did not recognize her from her cousin. She immediately went back to school. They got their arized shop back after the war. She and her husband first considered emigrating when their talented daughter was not taken to school. When the ŠTB demanded cooperation from Eva's husband, they emigrated to Israel. They were not satisfied there, so they moved to America, where Eva's daughter studied molecular biology and worked as a distinguished scientist at the U.S. National Cancer Institute.
The full story of the witness can be found in the Memory of Nations.